Levorato Marcevaggi
Aviation Service
Every day we deal with a new challenge in order to fulfil the complex activity related to the aviation fuelling operations. We offer storage and into plane services to Airports and Airlines in line with the Industry Standards.
Levorato Marcevaggi
Transports Service
Italian dangerous goods transport company specialist since 1938. What differentiates us is the precision and punctuality of the service relying on widespread facilities in Italy and Europe.
Safety
Safety is our highest priority
The observance of the quality, safety and security standards ensures the excellence in the service, focused on continuous improvement.
Certified Management Systems

The company
Levorato Marcevaggi, a story that has lasted more than 70 years and which continues in accordance with the principles of professionalism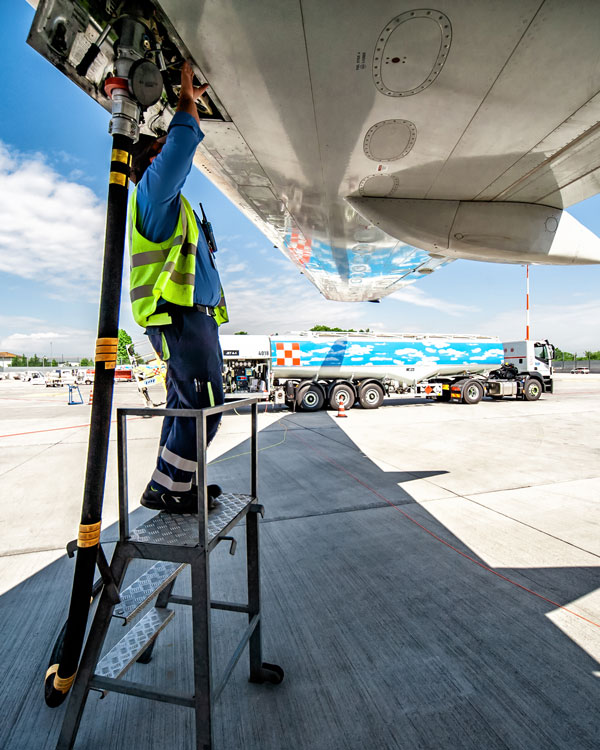 Aviation
Jet fuel delivery to Airports, Oil Companies and Airlines
Human resources, technology and know-how works together to help our customers to gain success. We will continue the development and the utilization of new technologies in order to promote the transparency and the excellence in the service.
Transports
Professionalism at your service
Our vehicles follow a preventive and replacement maintenance programme. The personnel are highly specialised and trained according to a detailed training plan.
Sede amministrativa e operativa
Aeroporto di Torino-Caselle
Aeroporto Milano - Malpensa
Filiale di Brescia
Filiale di Brescia
Via Belleguardello, 12
25010 Borgosatollo BS